Best Swimming Holes in Arkansas Ozarks
*Updated Summer 2023*
We have compiled a list of the best swimming holes in Arkansas! Many of our properties are located on the White River and Little Red River. Both rivers are tailwaters from lakes so the current is fast and COLD. Perfect for trout fishing, but you must be careful before swimming. The river levels vary often due to the generation schedule of the dams. It might be low with nice sandbanks one minute and the next minute it might rise 3-4 feet!
Some of us love to rent John boats on these rivers. You can drive to creek confluences where you can get out and swim. A real treat and one of our fave late summer activities when the creeks are low. The creeks are all spring fed, cool + clean. A real feeling of freedom with this.
Our guests in the Red River Territory love to visit Greer's Ferry Lake and rent pontoons or speed boats for the day. There are also miles of rocky beaches, sandy beaches, and amenities. Water is warmer there – endless amounts of fun to be had. Because the creeks are dependent on rain, the lake is a very trusty place to spend a day swimming.
Best Swimming Holes in Arkansas Ozarks
. Scroll to the bottom of this page for a driving itinerary of our favorite swim holes with directions.
---
1. Rosa Swimming Hole – North Sylamore Creek
PUBLIC / FREE ACCESS
Easy access from Mountain View, Calico Rock and Blanchard Springs Caverns. Be careful turning off of Hwy 14 onto this road. It's at the top of a hill with a curve! Follow the dirt road for about a minute and you'll arrive at a large parking area and wonderful little pasture. This is a popular trailhead for the Sylamore Creek Trail. Our property, Blanchard Cabin in the Woods is just around the corner. Likewise, all our properties titled "Coolwater" and DrutherBe-On-theRiver are about 5 minutes away!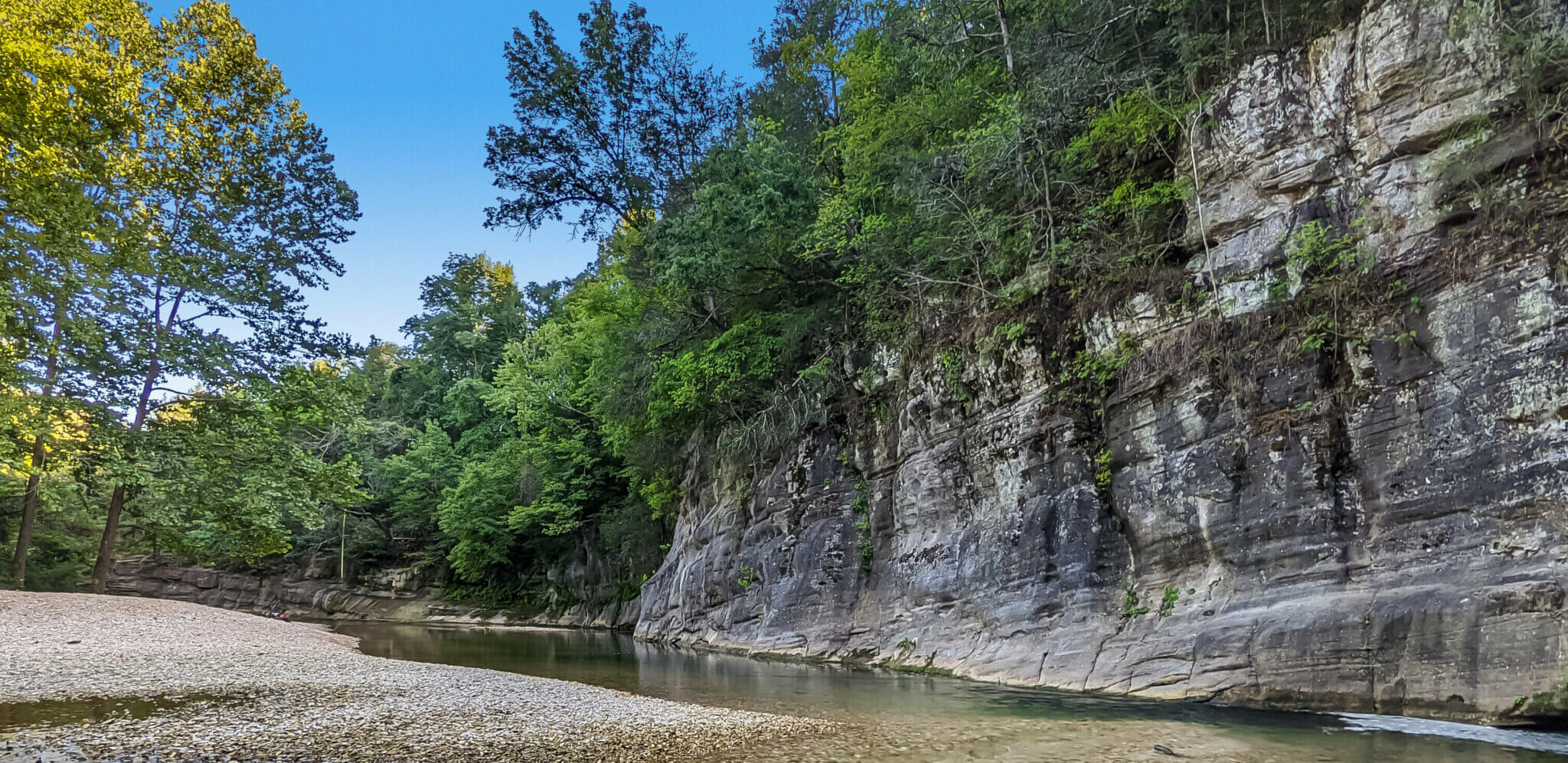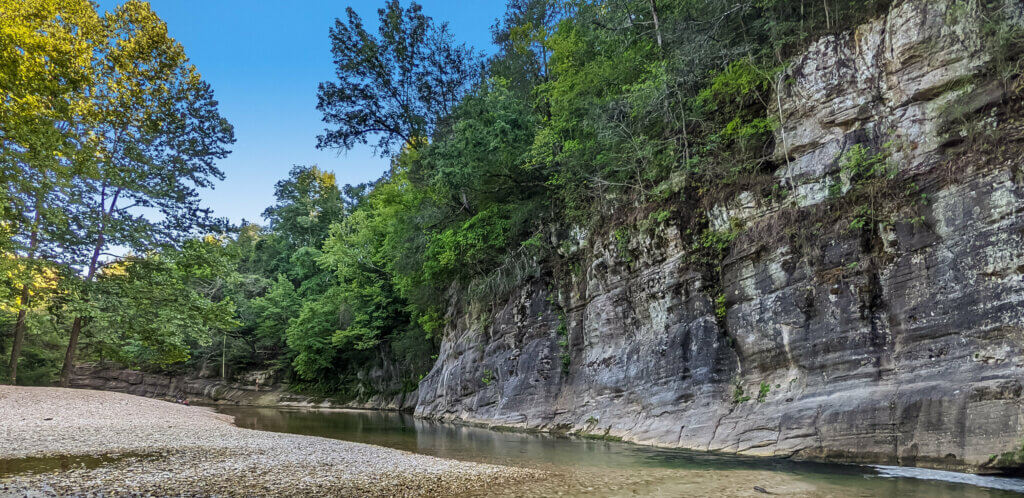 2. Gunner Pool Recreation Area – North Sylamore Creek
PUBLIC / FREE ACCESS
Gunner Pool is a long-standing local favorite. Half your group can go for a shaded hike along the North Sylamore Creek Trail. While you stay and jump in the glorious dammed section. Danielle, our head of Finance, even loves to paddle board here! It's such a beautiful blue color. Of course, the creek itself is incredible for a swim. Cliffs to jump off and shallow sections for the kids and pups. You can explore up or down the creek and have the water to yourself. It's paradise. Information here.
There are 3 miles of dirt road to access, but is routinely graded and always in great shape.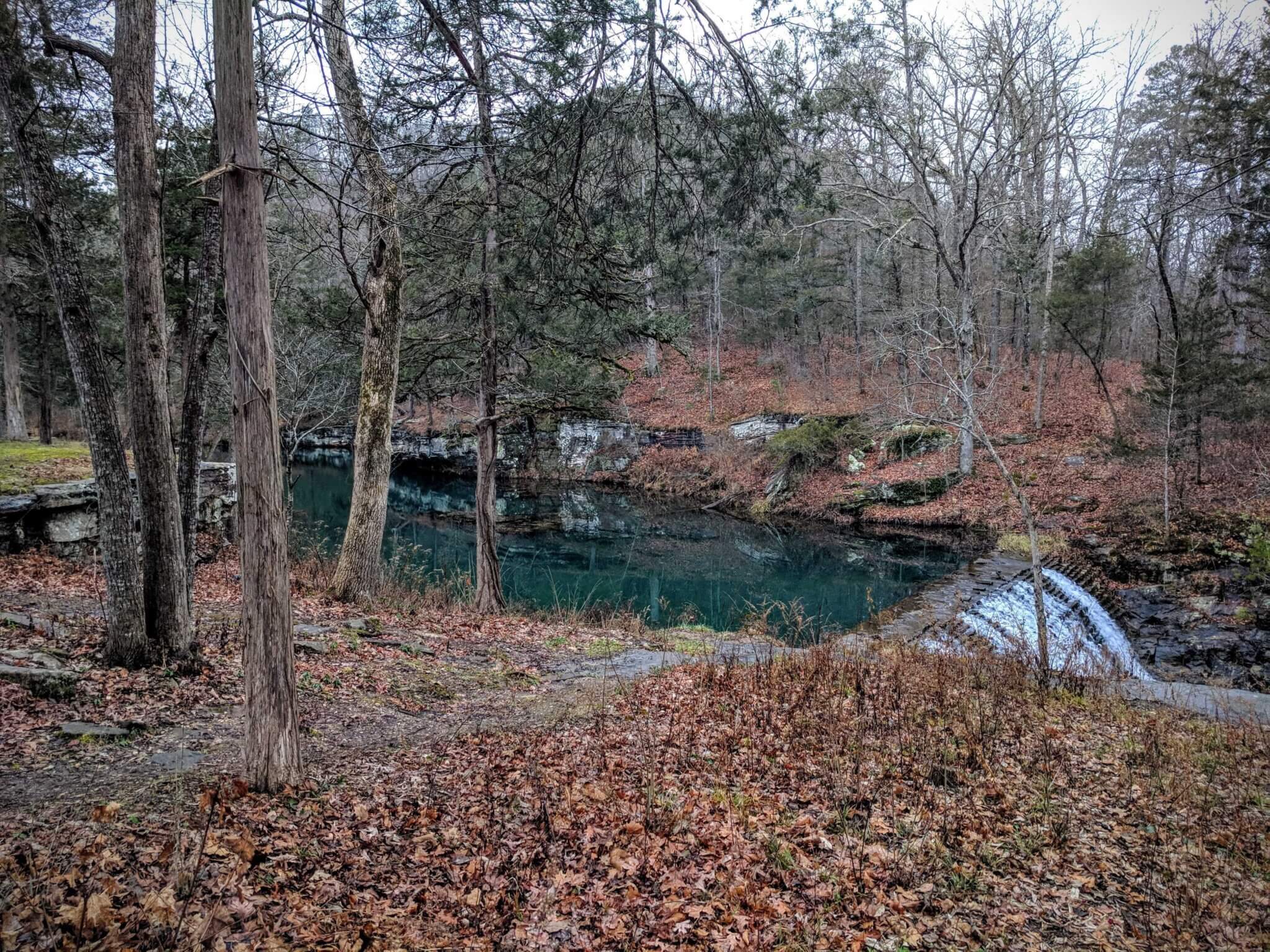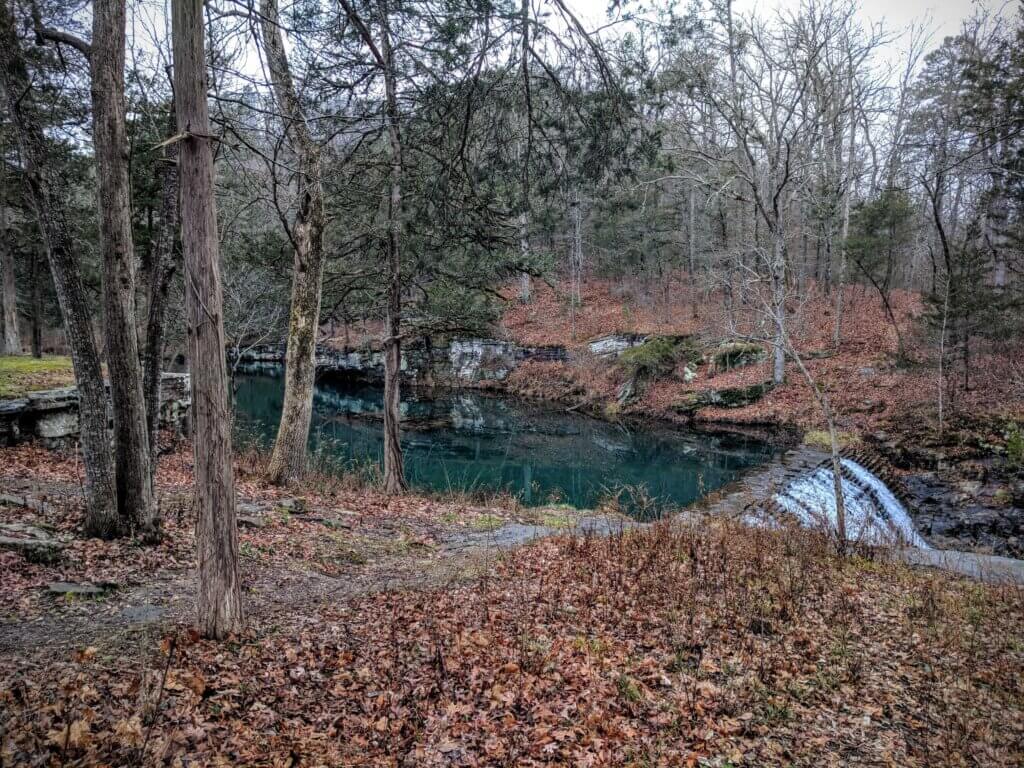 PRIVATE / BOOKING REQUIRED
Please contact us if interested in booking this property. It's availability is limited. When you rent the Tipi on Sylamore Creek, you gain access to a highly coveted, private section of the creek! Keep in mind that this property is not easy to assess and requires 4×4 – perfect for the adventurous! When you book with us, we'll help guide you there. We might even ferry you across the creek in a canoe if water levels are too high! Once you visit this quiet place you'll know what paradise is and you might never leave. It still makes our hearts race to be able to offer this experience to our guests.
PRIVATE / FEE REQUIRED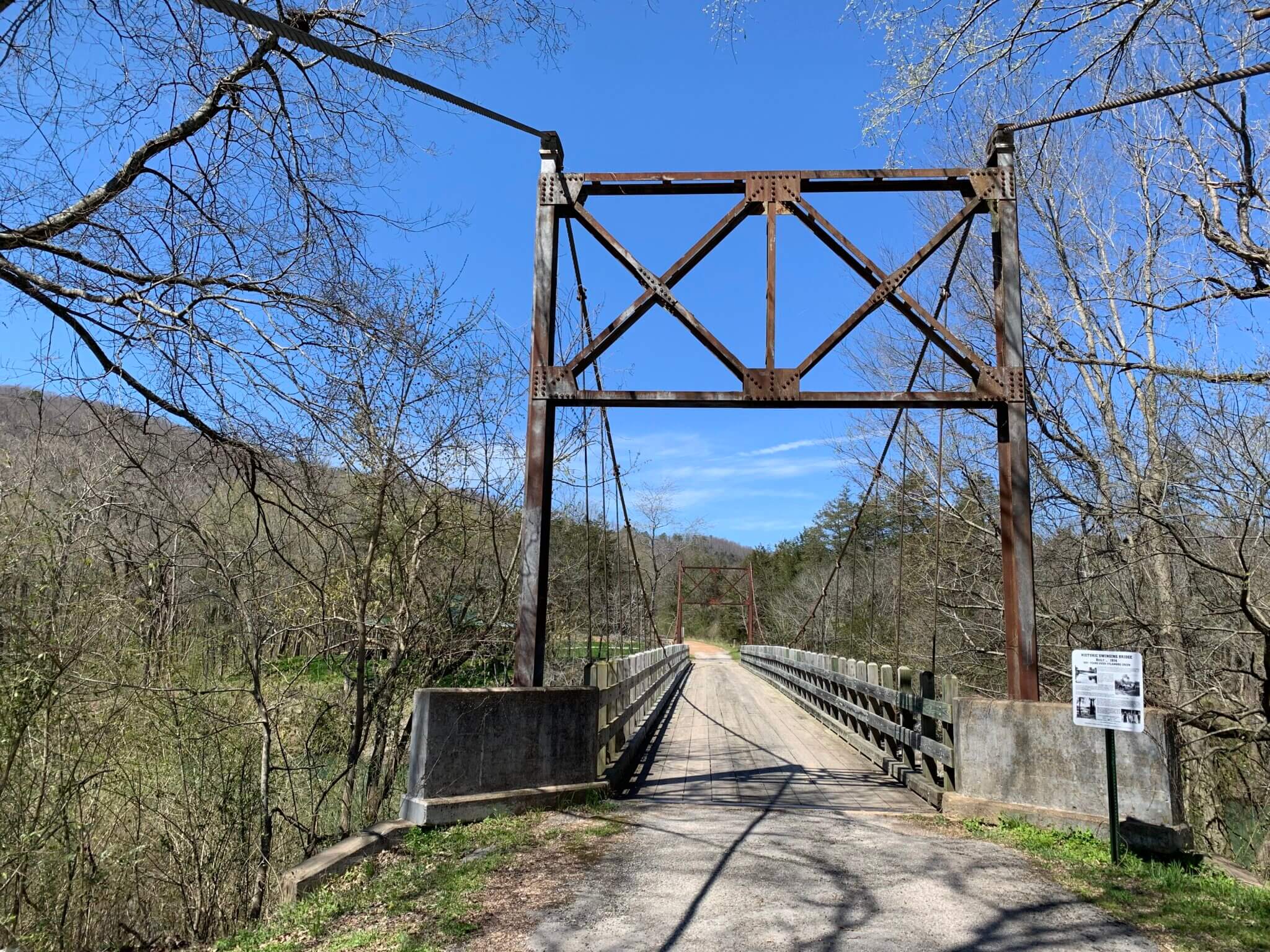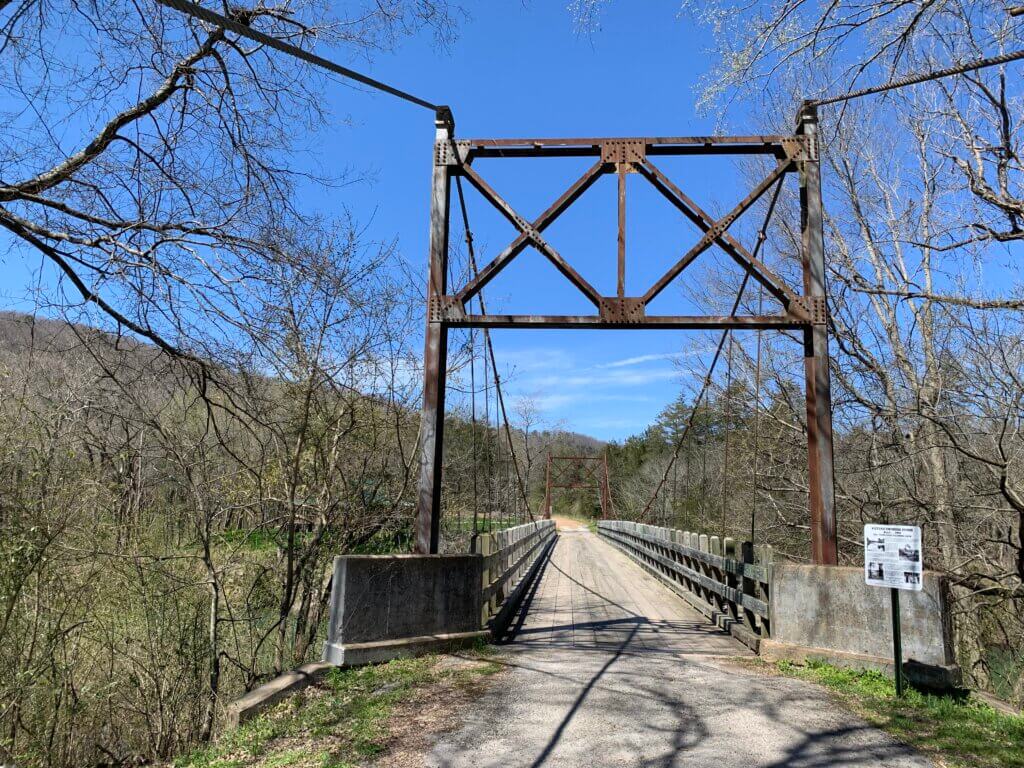 A great section of the South Sylamore Creek right before it joins with the North Sylamore. Right above you will be the famous wire cable 200ft Swinging Bridge! It was first constructed around 1914 and is one of only two suspension bridges open to car traffic in Arkansas.
You must pay and register at the campground front desk or Angler's Restaurant front desk. With $5, you get access to the creek, bathhouse, and pool! Ideal for family beach swimming in Mountain View or even if you're coming from the Calico Rock area.
5. Greer's Ferry Damsite: Cliff Jumping + Heber Springs Swimming Hole
PUBLIC / $5 PARKING FEE
Located about 10 minutes from Heber Springs, this is a wonderful spot to spend the afternoon. There is a large parking lot, picnic tables, and bathrooms. Not for the faint of heart but a thrill for the brave! This area is a peninsula near the dam. On one side there are cliffs ranging from 4ft to 40ft. On the other side, there is a little sandy beach. Everyone is sure to be happy. I love to picnic + sunbathe while watching others jump 😉 Be ever so careful here.
This area is close to our properties in the Red River Territory. Check out Wildflower Homeplace on the River, Little Dunham Cabin, Dripping Springs Retreat, and Reel Comfort Cabin.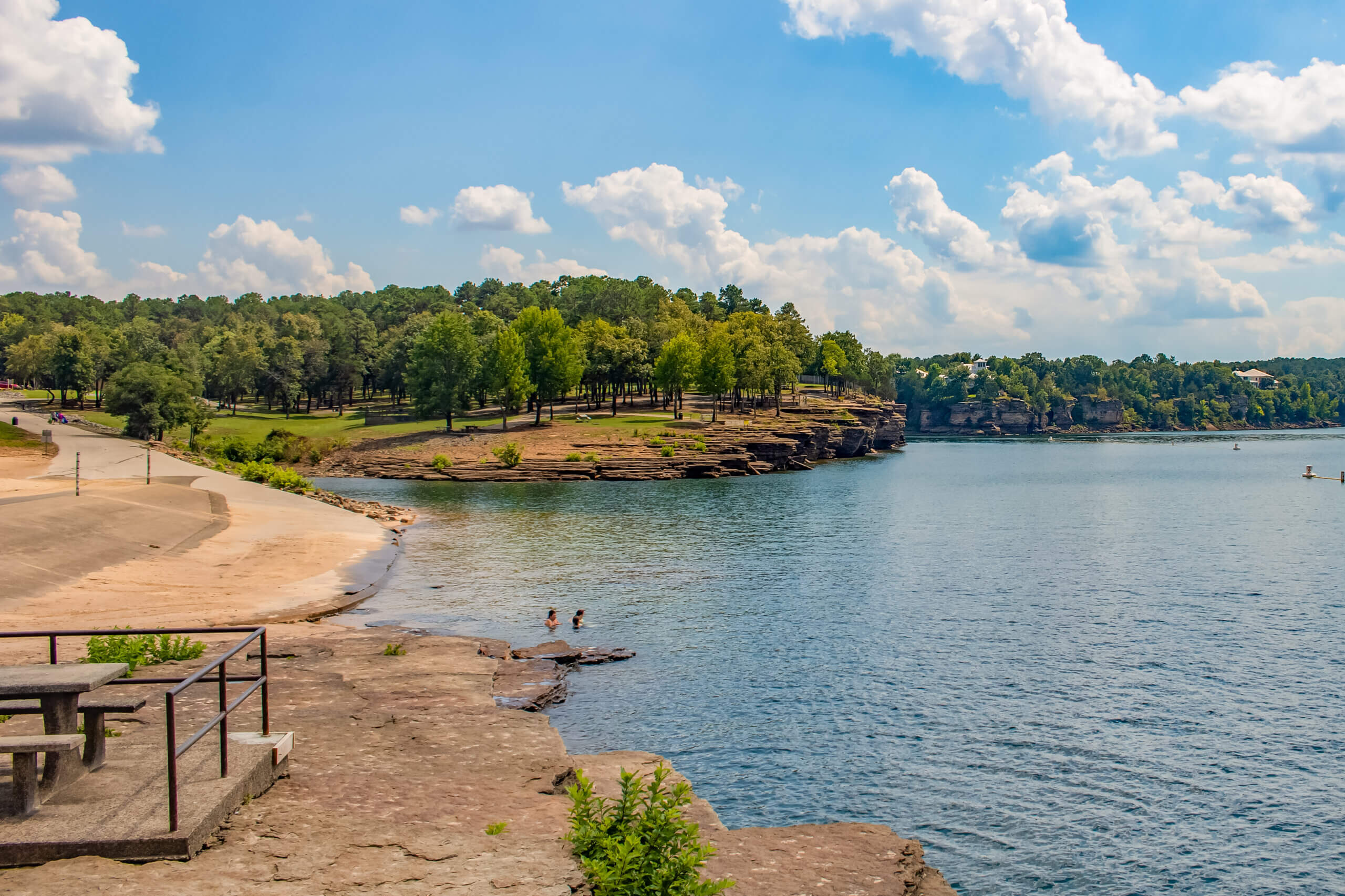 6. Barkshed Recreation Area – North Sylamore Creek
PUBLIC / FREE ACCESS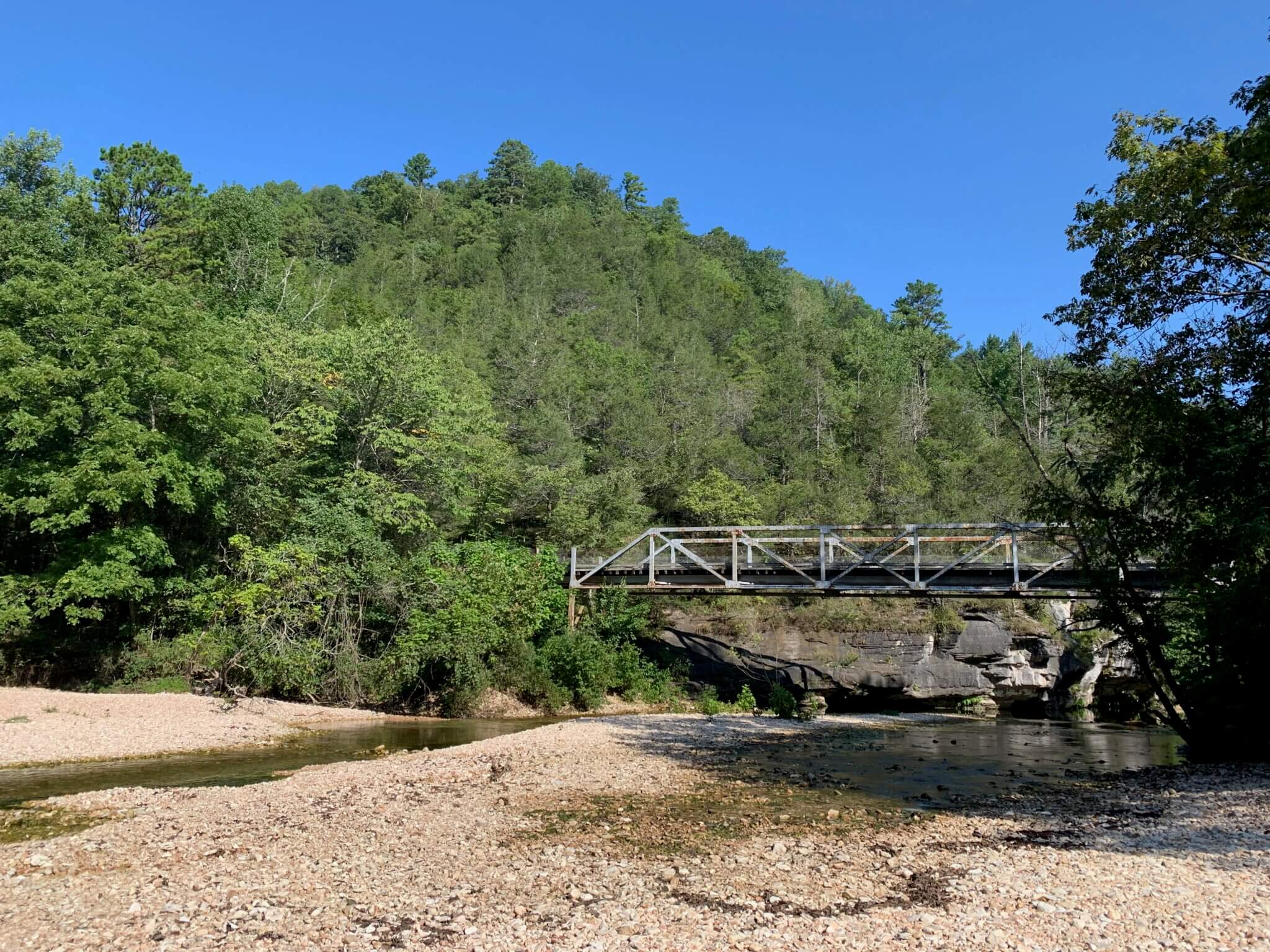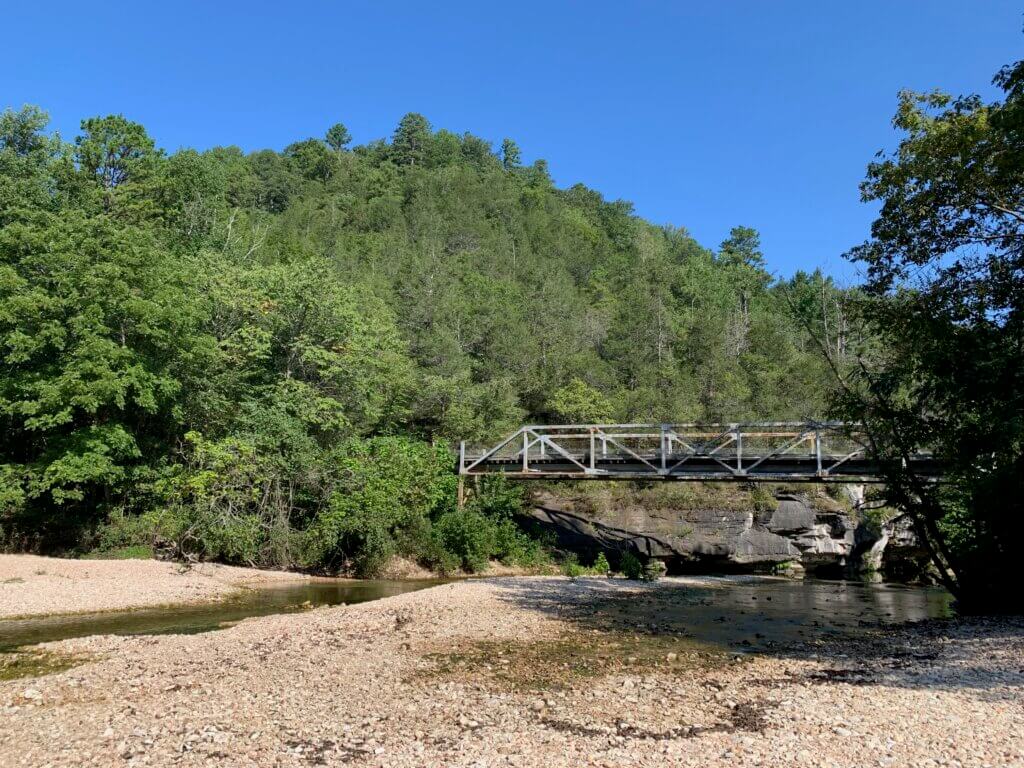 This section of the Sylamore Creek is very dear to us. Barkshed Recreation Area is a longer drive than the Gunner Pool, but it's so worth it! There is a beautiful old bridge that was built by the CCC in the 1930s, it's pedestrian-only so be careful!
In late August the creek is usually low, but there's always enough water against the bluffs for a cool dip. There are primitive bathrooms here.
To get here, there are 3.5 miles of dirt road if you're coming from Cartwright Road. If you turn off at Fifty-Six and pass through Gunner Pool, there are 5 miles of dirt road.
7. Blanchard Springs Recreation Area – North Sylamore Creek
PUBLIC / FREE ACCESS / $3 PARKING FEE
This area is great to spend the day with the entire family. There are cavern tours, paved trails, Sylamore Creek Trail, clear waters for swimming. Plus someone can even fish for rainbow trout in Mirror Lake! If you walk above the lake,abov, you will find the actual spring coming out out from the caves. A little busier than the others due to the cavern traffic but magical nonetheless.
To get here, it is paved all the way down from Hwy 14 – a very nice treat for those who might not want to dirty up their car.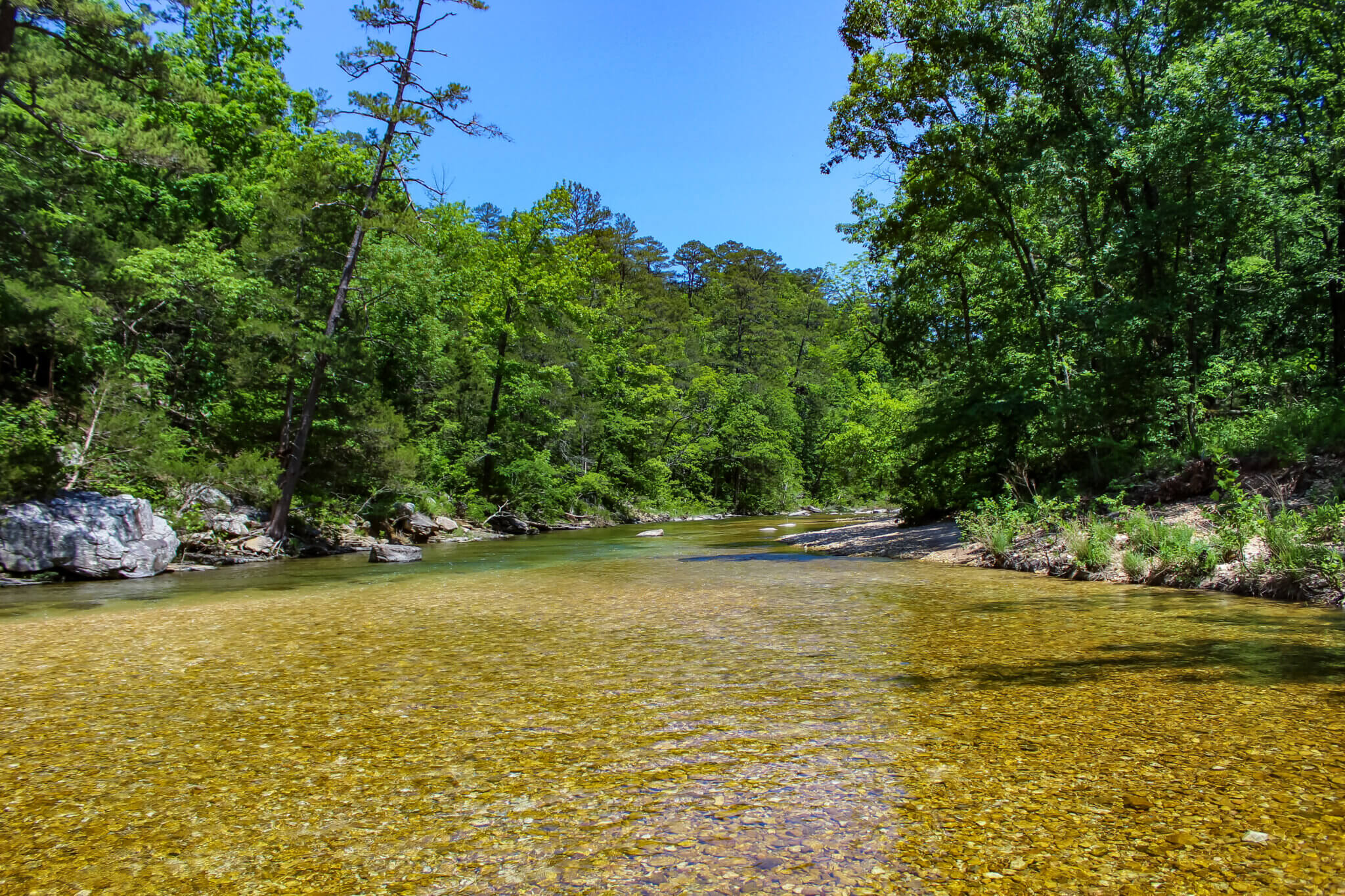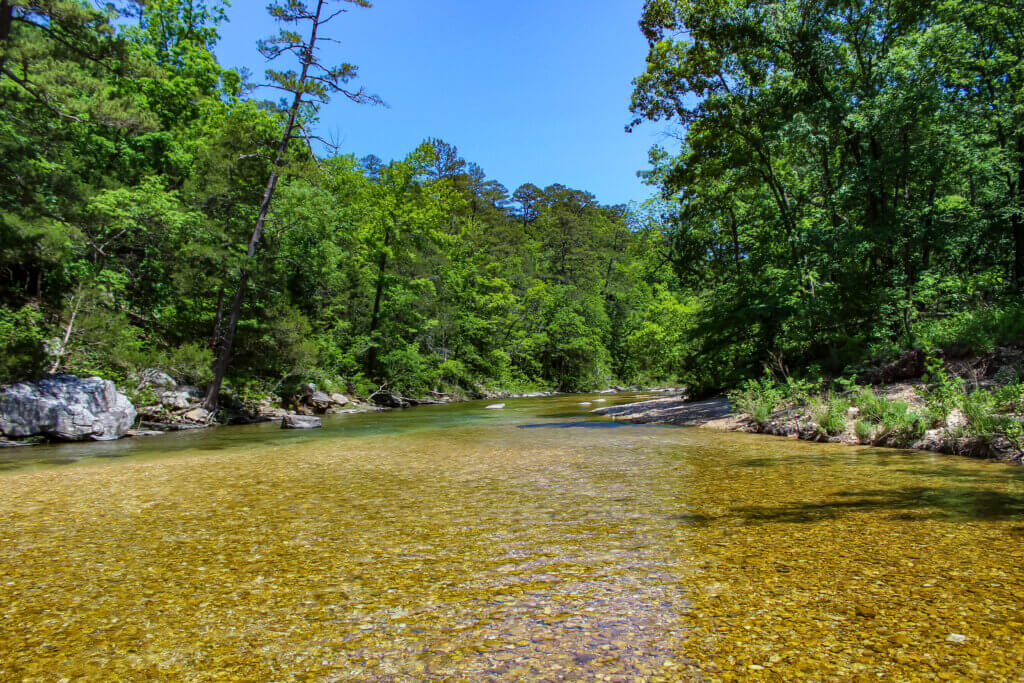 8. Sylamore Creek Camp – Sylamore Creek
PRIVATE / FEE REQUIRED
A wonderful family-owned campground with a swim hole and rafts/tubes/kayaks for rent. There is public access from Sunday-Thursday (as long as the campground is under 70% capacity) and as of Summer 2023 the day-use fee is $2.50/person and must be in cash.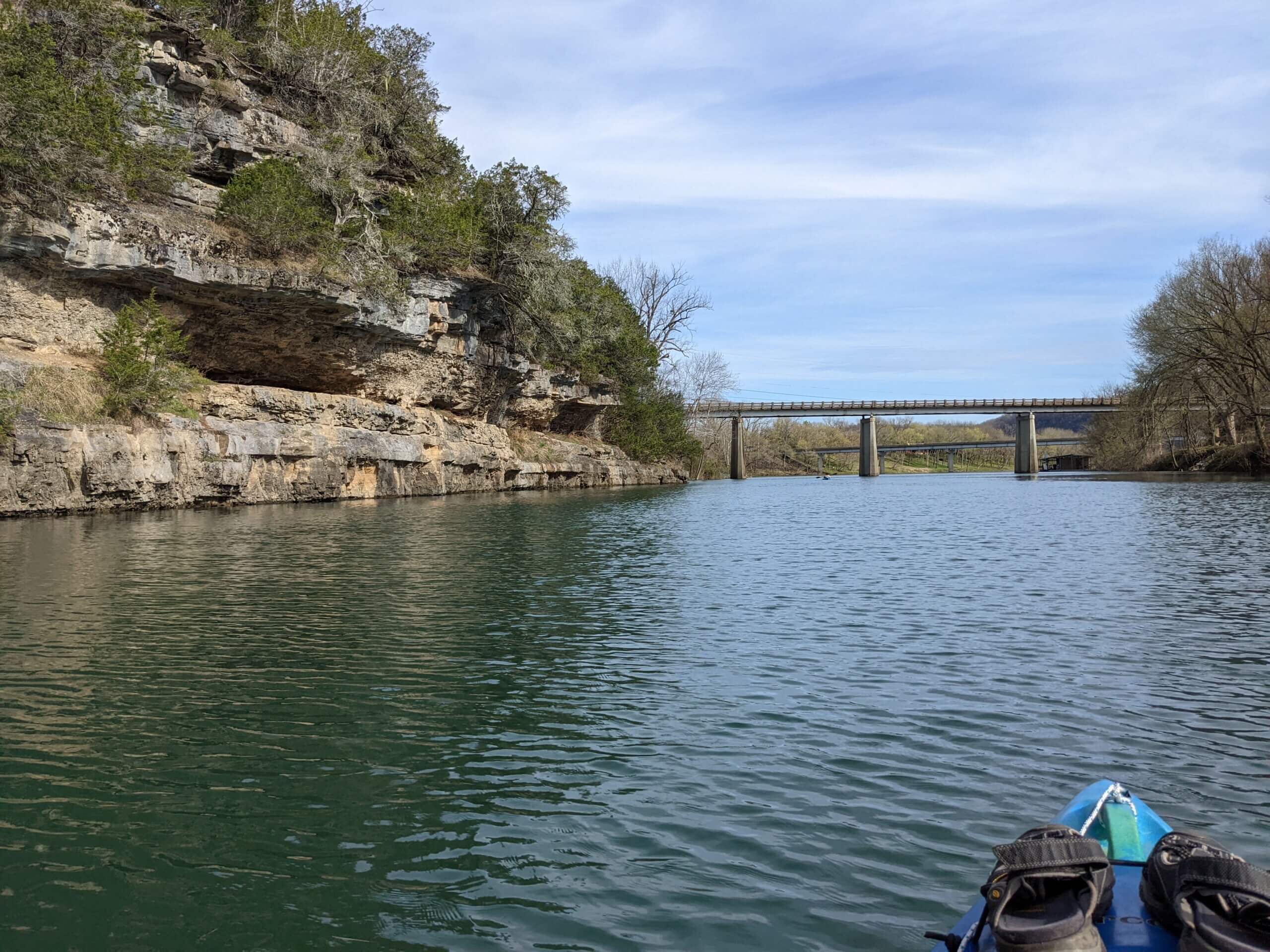 There ya have it! All our favorite swimming holes in the area! We'll update this page often so feel free to bookmark.
Driving Instructions