24 - 48 HOUR NOTICE REQUIRED
We will drop the kayaks/canoes at your reserved property, guests are responsible for shuttling.
We have a small fleet of kayaks, canoes, and one square hitch trailer. They are first come, first serve unless you reserve them ahead of time.
For a flat $40 non-refundable fee, you can reserve your choice of boats ahead of time for your stay. 
Rentals are currently only offered in the Mountain View area.
Alternatively, if you would like to paddle around + upstream (swim fish explore) in the North Sylamore Creek area, we can arrange to meet you with the kayaks/canoes at the public access point. We will collect kayaks when you are done. Holler at our staff for more info.
We drop off at your reserved property.
At the North Sylamore Access.
You pick up from our garage in Mountain View.
Must be paid by day of arrival. Pricing is per 24 hour period. Paddles and vests included.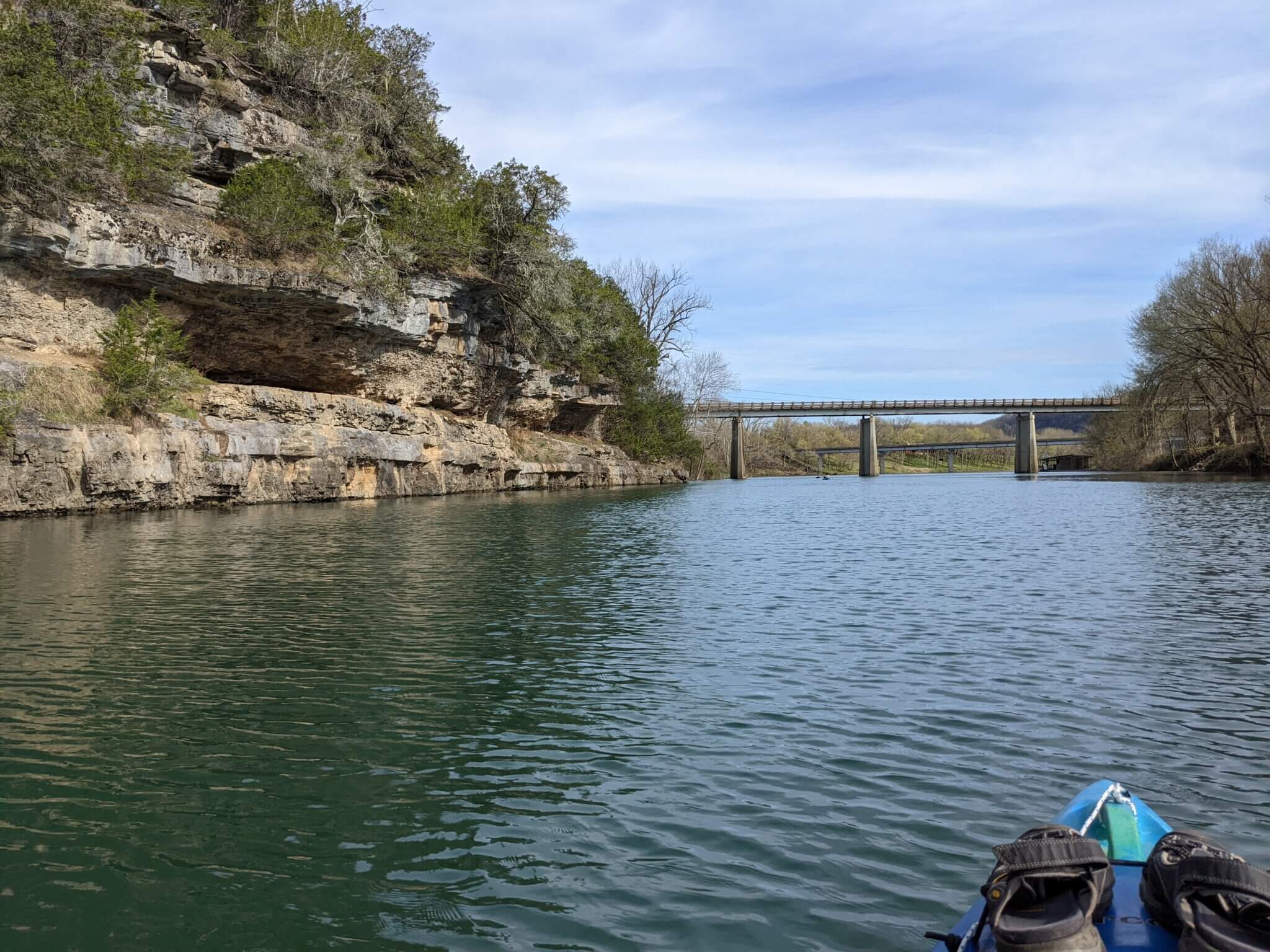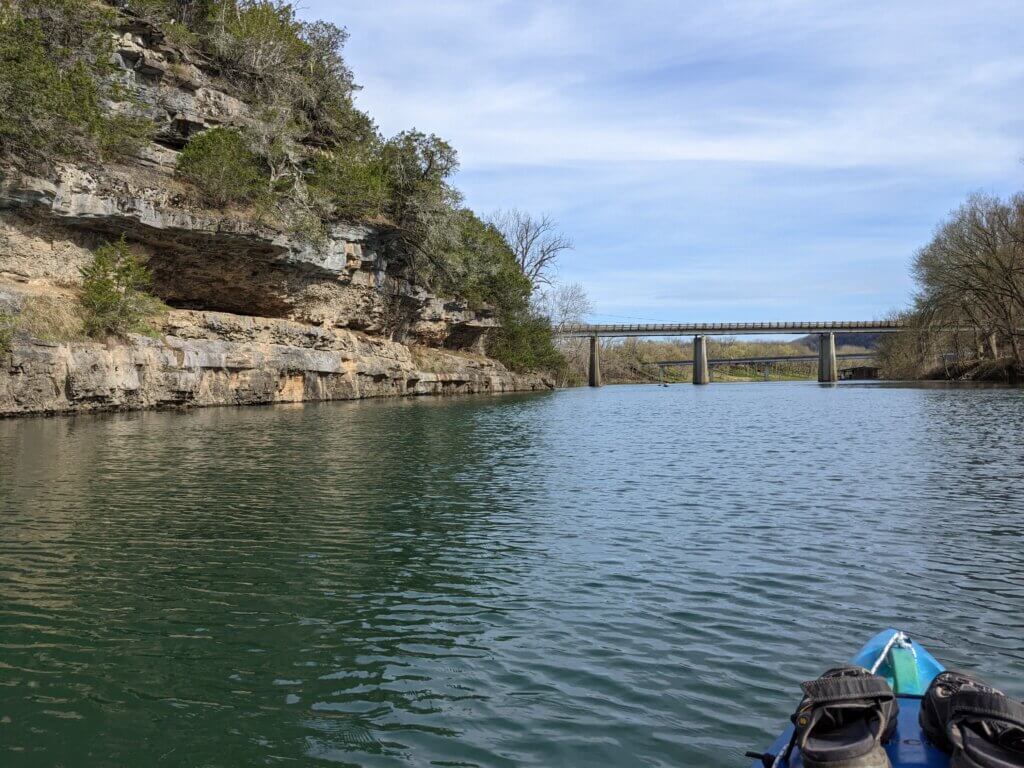 *Seasonal* The North Sylamore Creek Intro
Beginner accessible. We drop your kayak/canoe at the access point and will collect it from the same spot when you are done.
Paddle up and downstream while exploring the creek. Offers a historic swinging bridge, some fun swimming, bluffs, and sometimes rope swings! 1-3 hours depending on your hang out times.
The White River Intro Float
Beginner accessible but be wary of currents. You must shuttle yourself for this float. We will drop your kayaks/canoes at your reservation property.
Pure White River starting out in Calico Rock, ending in Allison, Arkansas. Easy sailing for 3-5 hours depending on your hangout times. Cold, wide open water + generally some eagles along the way!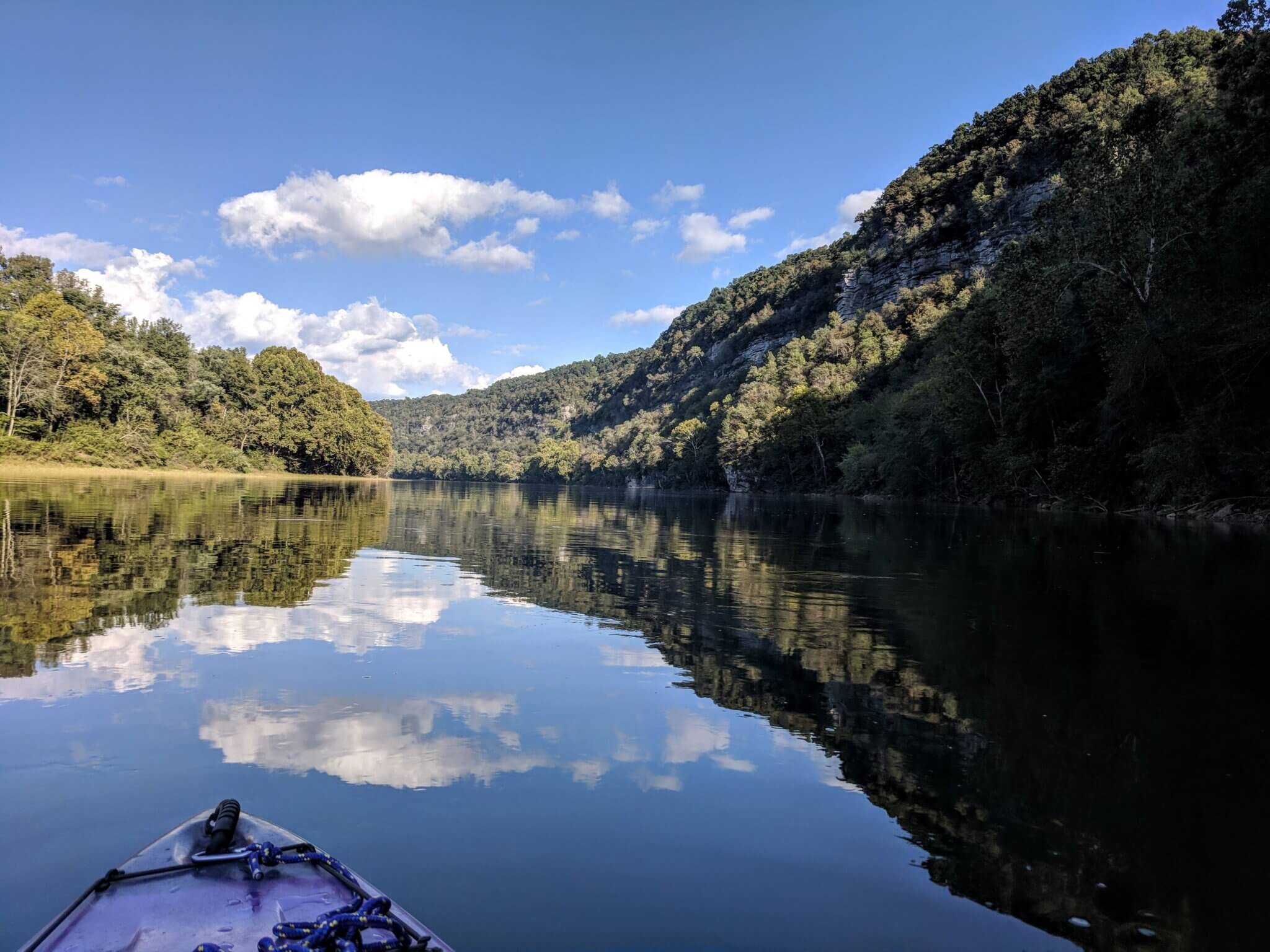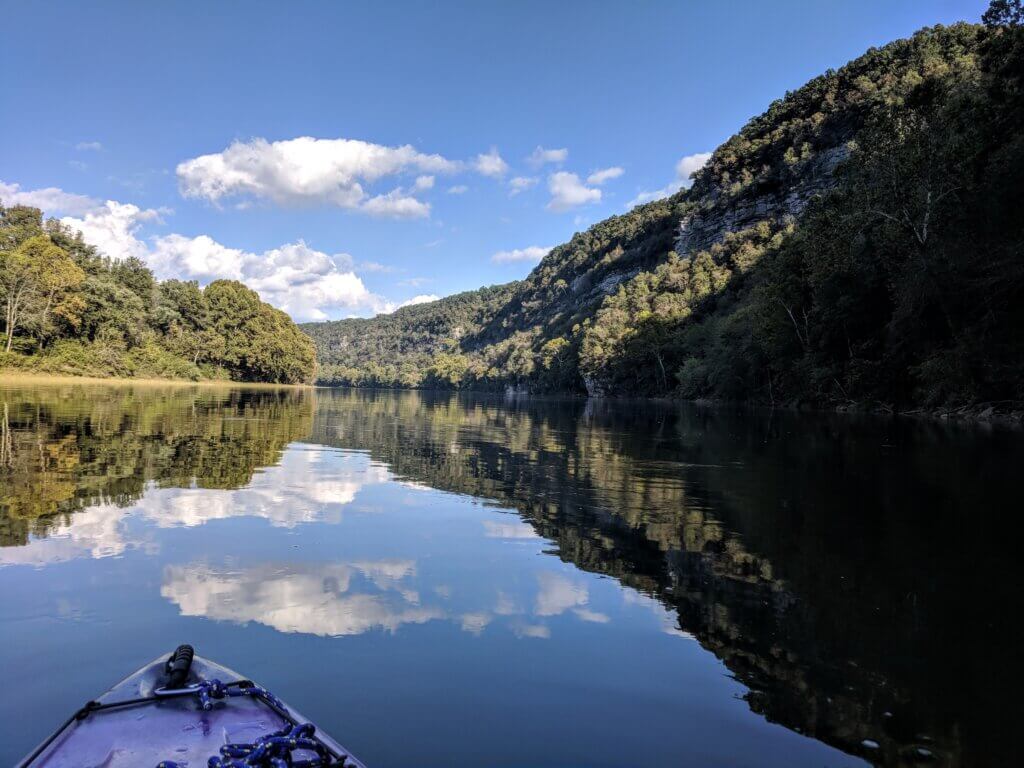 So you want to float? SO DO WE.
About half of us on staff are what you'd call hardcore paddlers. Shooting rapids and falls? No. That does not exist here. However, we have lots of quality water flowing through our area. And we love to go with the flow. Now, we're offering it to you.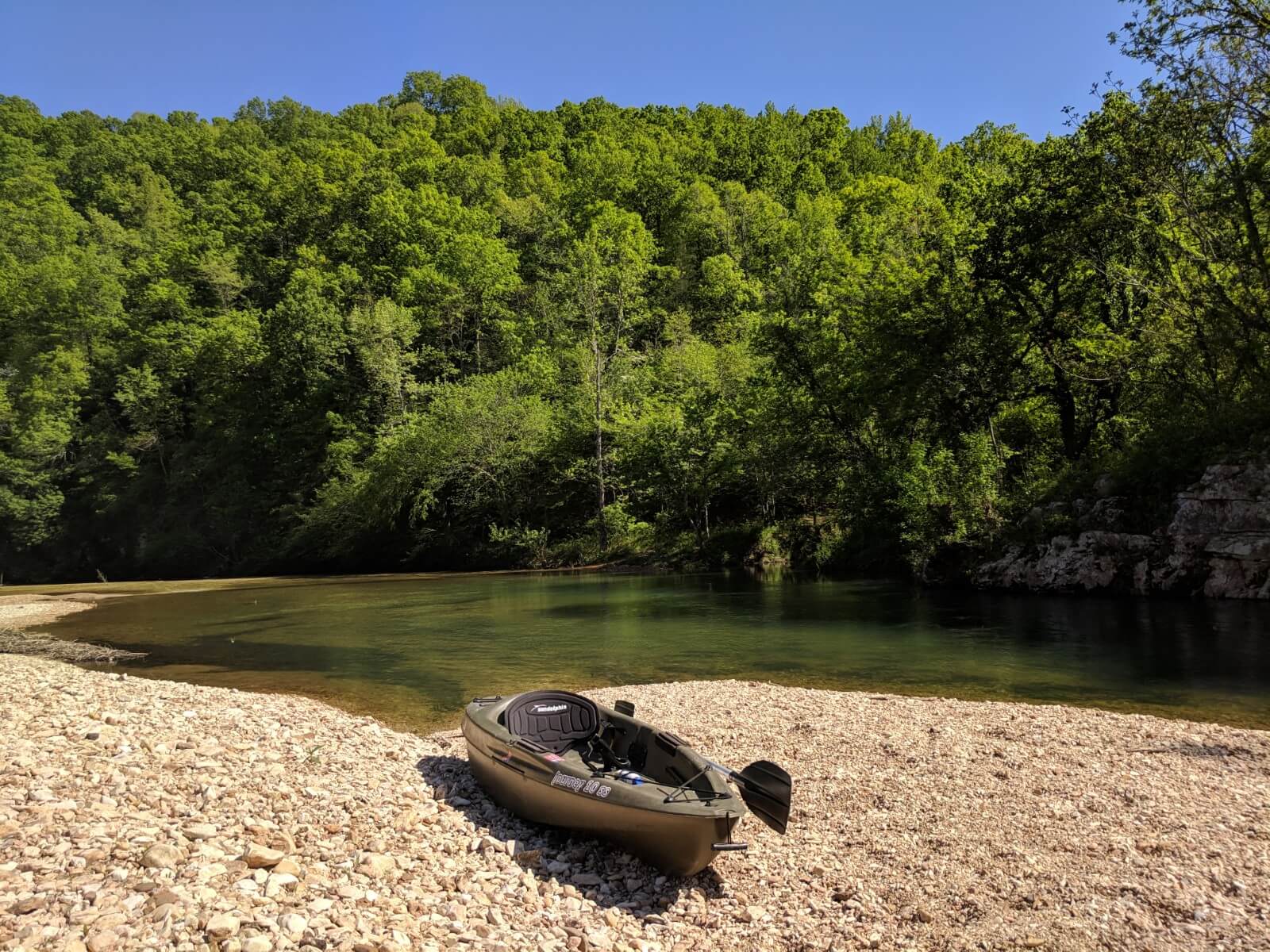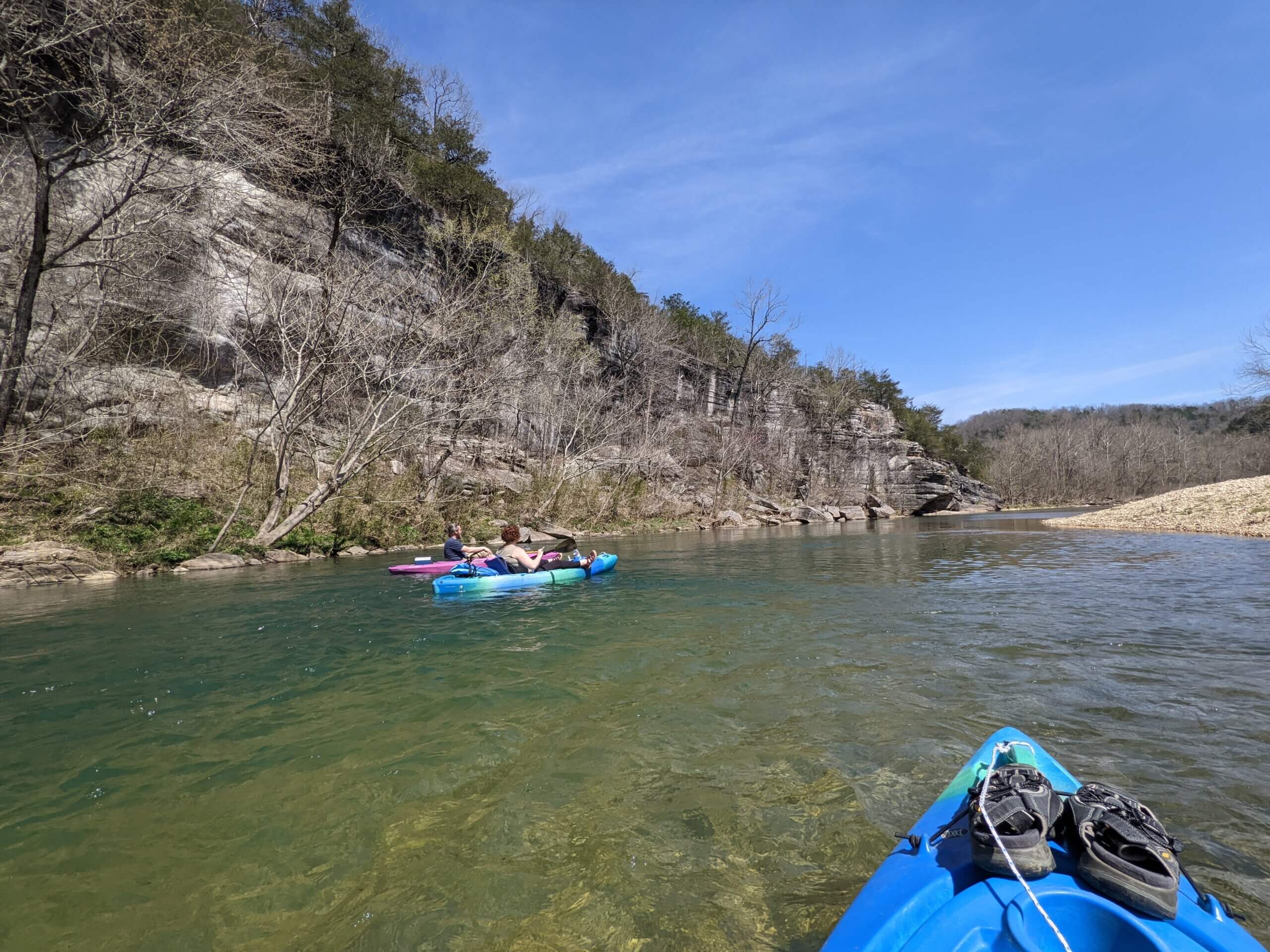 Keeping it local.
From pre-recorded history to today, it is the creeks and rivers that drew people to our Hills. For many of us, it is what has kept us here. These waterways were the first superhighways through the rough Ozark terrain. Currently, we only offer this service for our Mountain View Area cabin rental guests. The Little Red River has outfitters we will happily get you in touch with.
Hands down, North Central Arkansas has some of the best float trips in the country. The clear and cold waters of the Buffalo National River, the White River, and North Sylamore Creek make for a refreshing escape from the heat. Canoeing, kayaking, and fishing are all popular ways to enjoy our beautiful corner of the world.
The White River is great for a relaxing 2-3 hour float, or you can even do an overnight float. The North Sylamore Creek is our favorite. Full stop! It's perfect for a relaxing jump in the swimming hole or (if water levels allow) a kayak trip, with multiple entry points and takeout locations along the river. Just 30-45 minutes away from our properties, the Buffalo National River is especially renowned for its jagged cliffs and forested hills, making it a prime spot for outdoor enthusiasts. Visitors can take a leisurely float trip down the river, but also have the option of hiking the trails that run alongside it. 
Whatever your preferred method of floating, Mountain View, Arkansas is the perfect place to grab your paddle and enjoy nature.