10 Dog-Friendly Activities in the Ozarks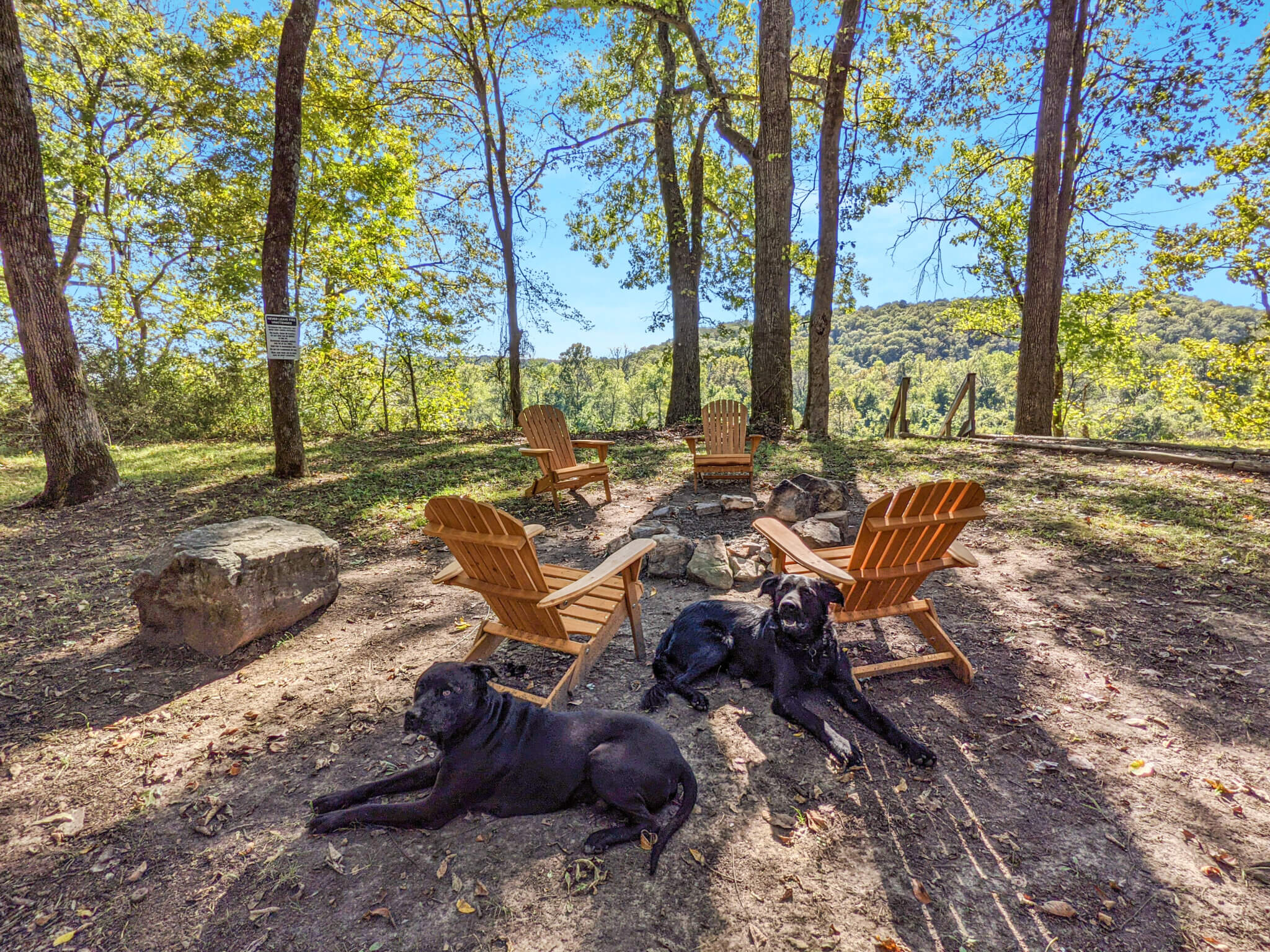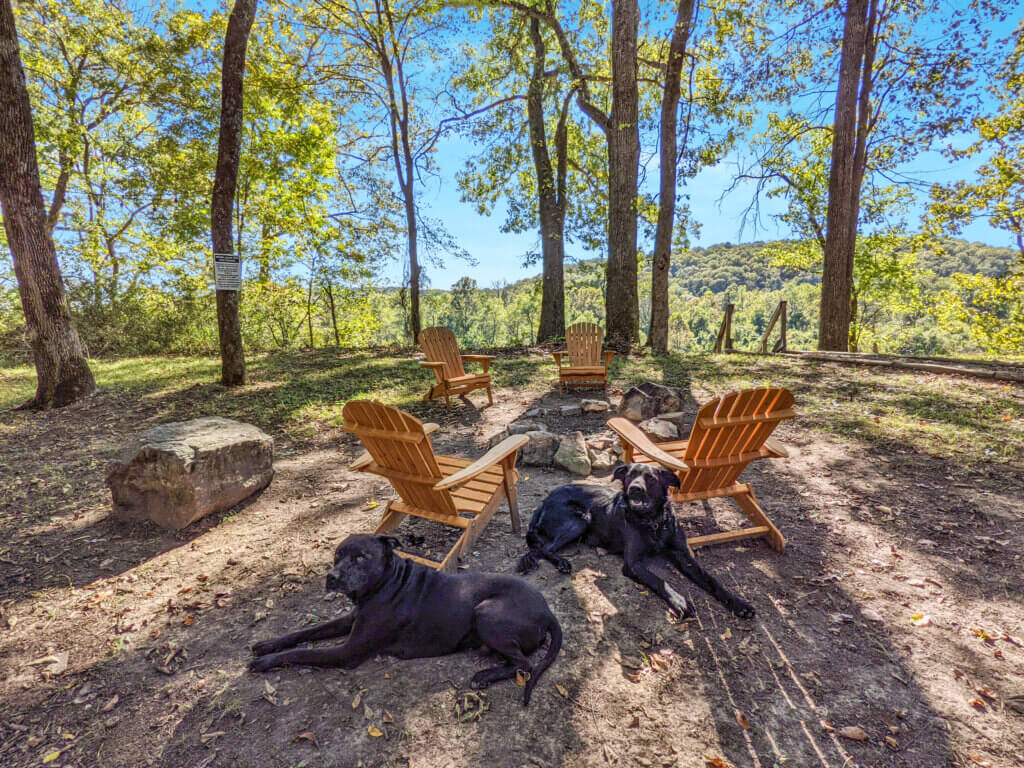 Who do you first think of when planning a vacation? Your puppies! Same here, we never want to leave our dogs behind.
Don't worry about kenneling/boarding them, our corner of the Ozarks is a wonderful place for them! We want to make it easy for you and your furry friend, so we've made sure the majority of our properties are dog-friendly!
There are bookoos of dog-friendly activities in our corner of the Ozarks, and we've created a list of our staff favorites. Read on:
1. Gravity Brewworks
An amazing local microbrewery about 30 minutes from Mountain View, AR. Bring your dog through the tasting room on a leash, then if your dog likes the area and is well-behaved, feel free to let them explore!
2. Ozark Folk Center & Craft Village
Must keep on leash at all times, but the Folk Center is very dog-friendly!
3. City Park Amphitheater and Whitewater Creek Trail
There is a paved 0.5 mi walking trail here where a few on our staff walk their dogs at the crack of dawn. There are parking areas on both ends of the trail, off Webb Street and also Knox Avenue. Explore the amphitheater and meander through the woods on many different trails. From the amphitheater, crossing the stone bridge, turn right and you'll find Whitewater Creek Trail which is a shaded 0.75 mile hike to the Ozark Folk Center along the creek. The trail is blazed white and takes about 45 minutes – watch your footing because it's a bit rocky.
4. Skylark Cafe
Plenty of great outdoor seating, on the way to Mountain View if you're coming from the Dallas or Little Rock way.
5. North Sylamore Creek Allison Trailhead
Let your pup run and splash around in the shallow creek – it's a large pebbly rock creekbed so they won't get muddy! If you are a hiker or trail runner, from this point you can hike give or take 23 miles to the Ozark Highland's trailhead with plenty of opportunities along the way to cool off in the creek with your pupper.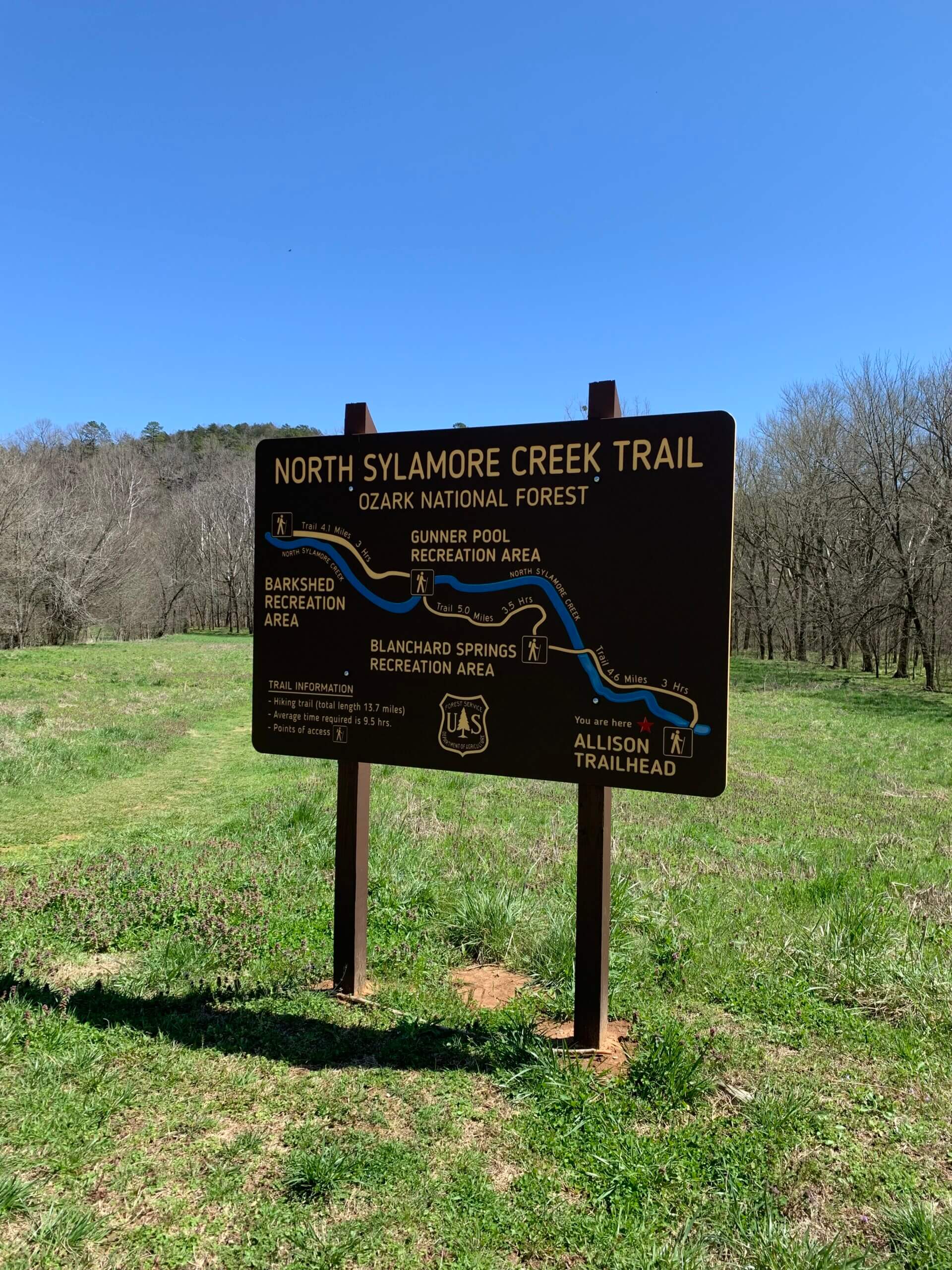 6. Heidi's Ugly Cakes
Best sandwiches in the world with a super nice dog-friendly deck, and you can order from the window! Walk across the street to Norfork Adventure Supply after lunch or up the street to Two Rivers Fly Shop where your pups can meet Ruger the resident fluffy golden retriever!
7. Vet
Really hope you'll never need a vet while on vacation, but it's always good to be prepared. Several of our staff use Dr. Ryan Sartin at Sartin Animal Care Clinic in Heber Springs, AR. About a 45-50 minute drive depending on which of our properties you might be staying at.
8. Mi Ranchito Mexican Restaurant
Plenty of space on the patio for your pups! Great place if you're waiting to check in at one of our properties.
9. Josh Park Memorial Trail
Mary on staff, loves to take her girls to Josh Park Memorial Trail in Heber Springs. It's their favorite place on earth, well maintained dirt trails in the woods with lots of interesting smells. She says her pups start squealing with delight as soon as she turns onto Hwy 25, they know exactly where they are!
10. Doggy Daycare
If you're looking for daycare on a busy day, Country Pet, located just out of Mountain View, AR, offers boarding and daycare. You might need to schedule in advance since she fills up quite quickly.